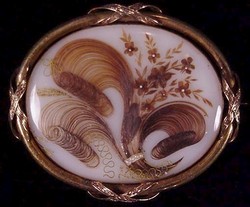 It's was a rough week at Diehl's Jewelers last week.  Last Monday, a young friend passed away and we had to put our hound, Aonghus, to sleep.  Ninety-nine percent of our business is marking happy occasions, but every once in a while we have a sad one. 
This week has me thinking about Memento Mori, remembrance jewelry.  Since at least ancient Greek times people have marked the passing of a loved one with jewelry. 
Early on this was usually in the form of a ring.  Often there would be imagery like a cupid with an extinguished torch, ...
VIEW FULL ENTRY