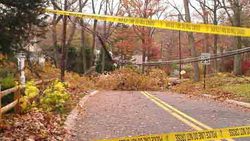 As I reflect upon the anniversary of Superstorm Sandy, I am so thankful that my business was not washed out to sea.
Still, everyone was affected. Many of my clientele were without power for up to three weeks. Most had trees down, some on their homes and some on their property which they would have to pay for out of pocket to the tune of thousands of dollars. Some even lost their summer homes.
While generator companies, tree services and hardware stores did well at the end of the year, the loss of sales hurt a lot of other small businesses last year. Even Bernardsville had a lot of empty st...
VIEW FULL ENTRY